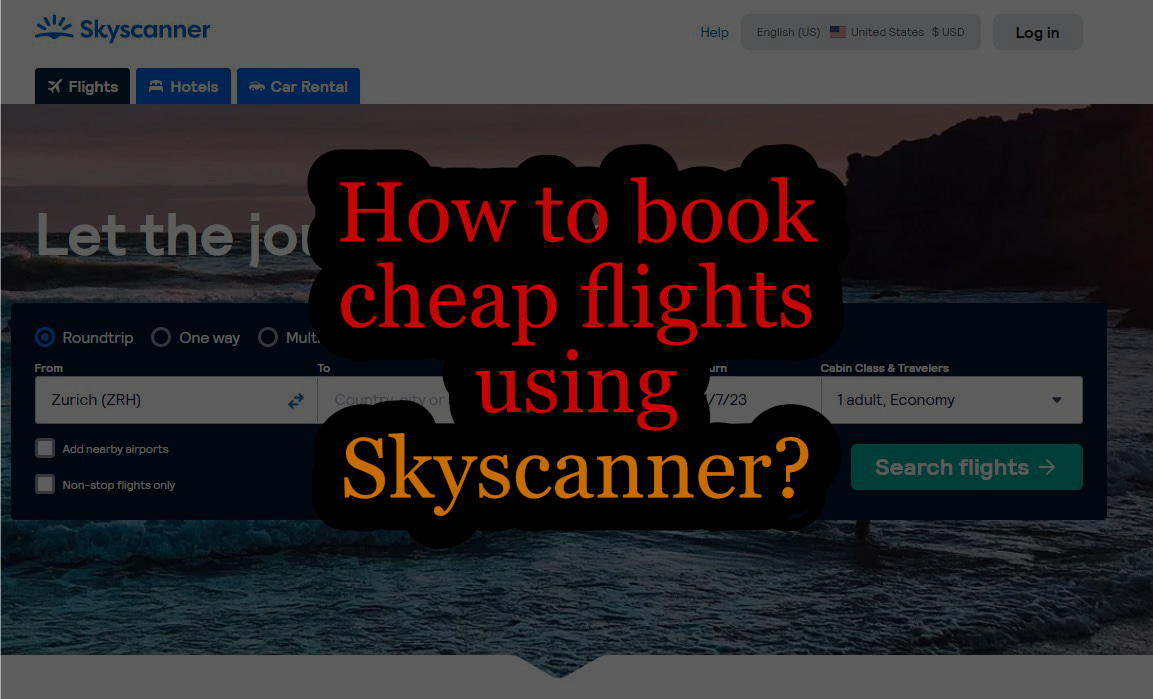 How to book cheap flights using Skyscanner?
To book cheap flights using Skyscanner, a popular online flight booking website, follow these steps:
Get a VPN and connect to a country that has a weaker currency like Turkey, Argentina, Mexico.
Delete your browser history.
Try to book on Monday / Tuesday.
Begin by visiting the Skyscanner website and entering your desired travel dates and route into the search fields.
From the search results page, you can filter your options by price, duration, number of stops, and other factors. This will allow you to identify the cheapest flights that meet your needs.
If you have some flexibility in your travel dates, you can also use the "Whole Month" search options to find the lowest prices for your route.
Once you have identified a flight that meets your needs, you can click on the "Select" button to proceed to the booking page.
On the booking page, you will need to provide your personal and payment information in order to complete the booking process.
It is important to carefully review all of the details of your booking before submitting your payment, as flights are generally non-refundable and changes may incur additional fees.
Check in another browser how much do the flights cost on the website of the airline directly.
Check if the airline has a bonus program. Sign up before booking and add your bonus program number to receive miles or points.
Once you have completed the booking process, you will receive a confirmation email with your flight itinerary and other important information.
Summary
By using these steps, you can effectively use Skyscanner to book cheap flights for your next trip. Some techniques used, you can also use for other flight search engines. But from my experience, Skyscanner is one of the cheapest ones.