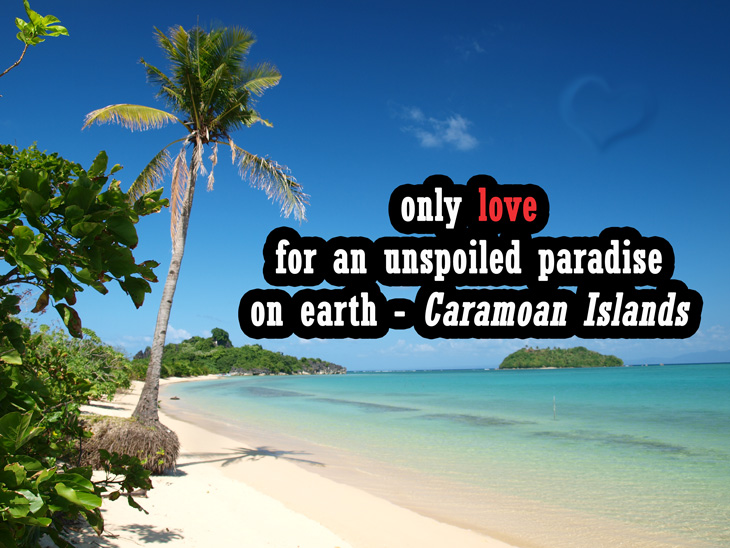 Only love for an unspoiled paradise on earth - Caramoan Islands, Philippines
Yes there are still some unspoiled beautiful islands on earth. Caramoan Islands are some of them. Here I will tell you why you should travel to the Caramoan Islands as soon as possible:
1. The word will spread out. Soon you will find these beautiful islands in travel magazines around the globe. At the moment you still can find some isolated islands.
2. Some people want to build an airport close to these islands. If that happens, the tourist masses will spread over the islands.
3. You can find a beautiful spot to sleep on the islands with your tent. (This is not allowed anymore in El Nido since 2014)
4. You can rent a boat for your own for around 25$ a day. The captains will show you some beautiful places. (here you're not on a boat with masses of tourist like in El Nido) You'll love island hopping.
5. Have you ever seen survivor? (Ok, I'm honest; I didn't know the TV show survivor before we went to these islands…) Some of these islands are the main location for this TV show.
When to go?
Best travel time is from late May to early September.
How to get to the Caramoan Islands?
From Manila:
Take a bus from the Araneta Bus Terminal, between Times Sq & Gen Romulo Aves, Cubao, Quezon City) to Naga.
From Naga:
Take an air-con minivan to Sabang (around 90P, 1½ - 2 hours). It's a beautiful scenic drive. From Sabang there are some boats to Guijalo pier (120P, 2 hours). The last is around 1 PM. From Guijalo you can take a jeepney or tricycle to Caramoan Town or to the Paniman Beach. At the Paniman Beach you can find some boats and they can bring you to the paradise. J Talk to the friendly people.
From Legazpi:
Take a jeepney along the coast road to Tigaon over Tiwi. In Tigaon you can pick up a jeepney for Sabang.
Sleeping:
Take your tent with you and camp on a beach. Talk with the boat drivers and they will find an isolated place for you.
In Paniman you can camp at the beach as well. If you want some more comfort you can find some places close to the beach.
If a isolated ressort is your thing, than have a look at the beautiful cove ressort, that was a tip from our boat driver. They even pick you up at the Guijalo pier with their own boat.  If you want a cheaper place close to the Paniman Beach, than you can go to Breeze and Waves.
Gallery of
Only love for an unspoiled paradise on earth - Caramoan Islands, Philippines