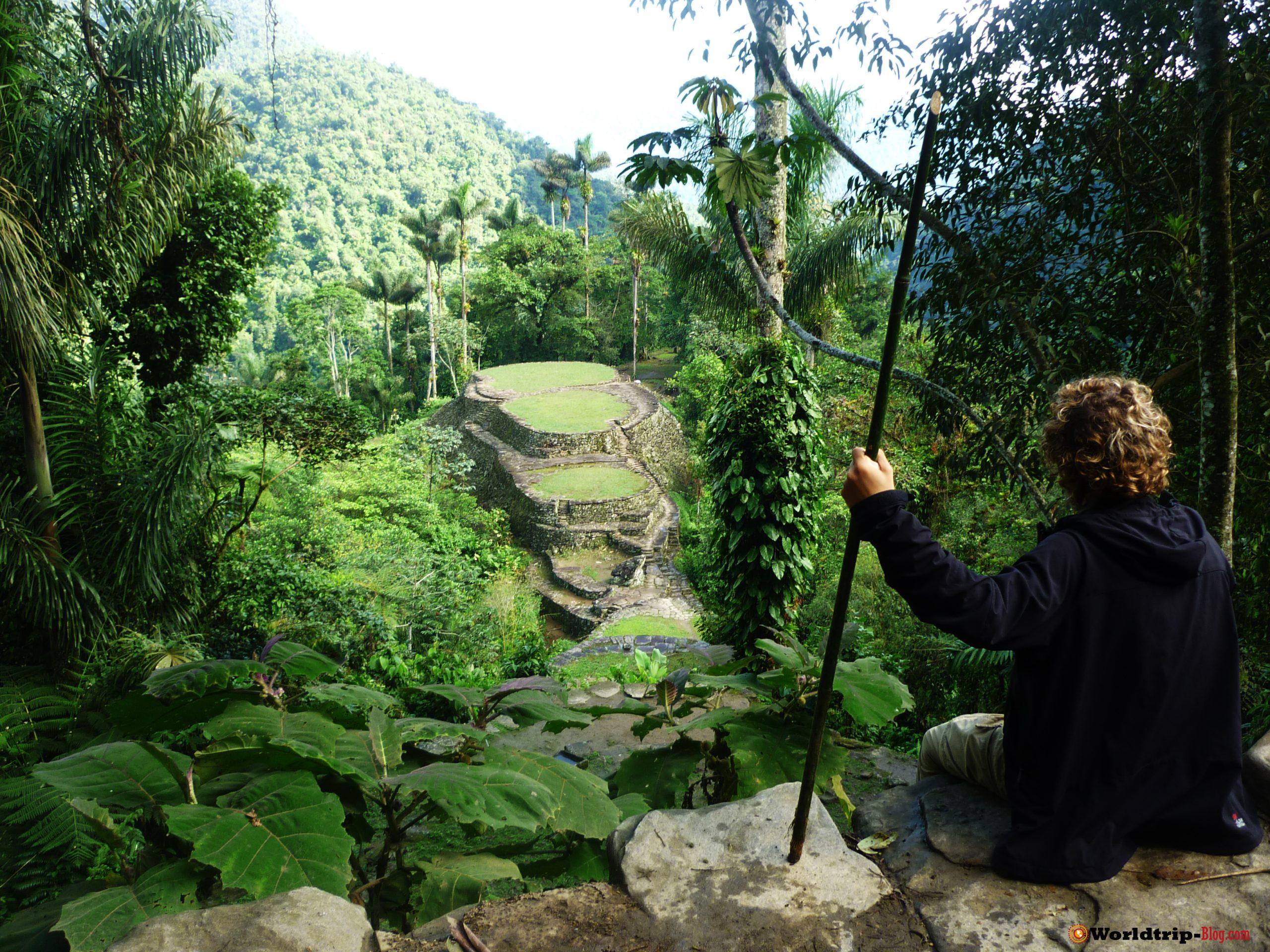 The Lost City Trek, Ciudad Perdida. Better than Machu Picchu?
Ciudad Perdida is the Spanish word for "Lost City". The Lost City is the archaeological site of an ancient city in Colombia's Sierra Nevada. It's believed to have been founded 650 years earlier than Machu Picchu.
Some people think the experience to get to the Lost City is much better than Machu Picchu.
After I visited both, I could not choose my favourite one. Yes Machu Picchu is touristy, but there are a few things to do that you'll have a magical experience anyway.
I will talk about it in a different article. Back to the Lost City in the Colombian jungle. There is no way to take a bus and have a look on this city. You'll have to walk all the way to the Lost City. You'll walk days through the muddy and magical Colombian jungle and sleep in hammocks while the flies bite you at night.
Once it was possible to visit illegal cocaine production sites from the Colombian guerillas. Two weeks before we did the trek, the Colombian military closed all the illegal cocaine production sites and patrolled the jungle. Follow your guide and you'll be safe.
The place of the ancient Lost City is amazing. When you standing on the ancient Lost City, surrounded by the Colombian jungle, your body full of insect bites, you'll feel like a king hundreds of years ago who conquered this amazing place. You'll love it. If you're in Colombia this is a must do.
Informations to the Lost City trek
Where is the best place to start this trek?
In Santa Marta you'll find many offices that will take you to this amazing trek.
How long does it take?
5-6 days. Two, three days in and two, three days out. Depends on your condition and what you arranged with your guide.
What does it cost you?
I paid around 250$, include food, hammocks and the guide.
Would I do it again?
Definitely a yes! It was a magical experience. If you're in Colombia, it's a must do... 🙂